IMPRESS WITH STRIPES
Styling ethnic clothes for the workplace is one of our favorite pet projects. We like to see women decked in strong prints and sharp cuts, immersed and passionate about their jobs and killing it with their wardrobe. It's what fairytales are truly made of, not all that other fluff.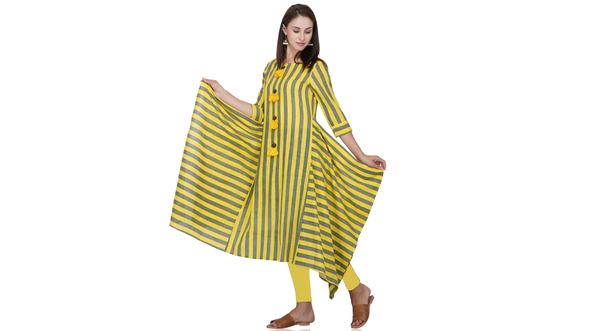 This season we are thinking, bold pay-attention-to-me prints like Stripes. Usually this print is all over pinterest in shades of pinks, and powder blues sprinkled with gold and silver but that's not what we are leaning towards. We are thinking strong palettes of greens, limes, and yellows. High-contrast colors which make a statement when blended well together.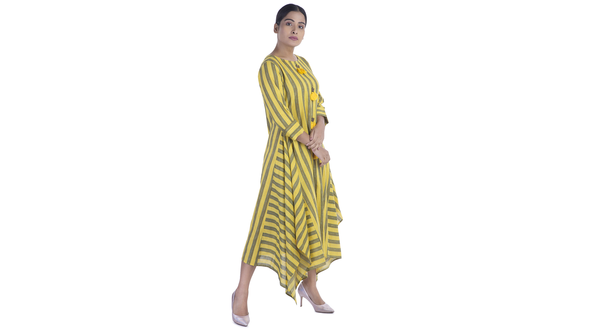 Stripes on Vacation: The best time to experiment with a new style is on a vacation. Where no one knows you, you're in a new land, and you're bursting with enthusiasm. Next time around, pack a stripes print dress which you can use as a one piece on the outing. Style it with a headband, a large hat, and shiny heels. And of course, trendy sunglasses. Skip the additional accessories and keep it simple.